From a humble beginning in Kolkata in 1997 to a global force in 2022 , the journey has indeed been a fantastic one. The company began its journey by executing structured cabling jobs for larger System Integrators in the early years with their expertise on fiber optic cabling. Then FNSPL started offering turnkey network solutions from leading brands like Cisco, Tyco etc. Having executed some of the large projects across India like PricewaterhouseCoopers, TCS, Vodafone, Tata Motors, Standard Chartered , FNSPL made its mark among the top System Integrators in the country. The following years were of transformation when the company forayed into managed services and quickly established itself as a reliable MSP for large corporates like Accenture.FNSPL then expanded to Singapore and USA. FNSPL has been recognized for its award-winning managed services portfolio built on Avante Garde AI/ML platform. Currently, the company is working in the revolutionary 5G domain. It has built a solid team to offer DevSecOps services to Telecom Service providers. It has also established a laboratory in Dallas for testing and monitoring of 5G use cases and networks using AI/ML and automation.
Future Netwings thrives on evolving technologies. The decades of experience and the ability to catch up on the latest trends will always ensure that it stays ahead as a preferred partner for organizations looking to digitally transform.
Continually extend the core IT services business by expanding geographic reach, industry coverage and service capabilities, building or acquiring emerging businesses and adopting or creating new business models and business solutions through continuous innovation and employee satisfaction.
Future Netwings aspires to be a globally recognized and appreciated name in IT Solutions and Services business, pioneering innovations, offering the latest technology, and uncompromised product and service quality, maintaining highest integrity and professionalism, by a dedicated, motivated and skilled workforce reinforced with continuous  training and career growth.
Innovative marketing and direct communication with existing and prospective clients for core business development

Diversification into related business areas with appropriate domain expertise to offer single-window solution to larger audience

Continuous acquisition and retention of talent to maintain edge over competition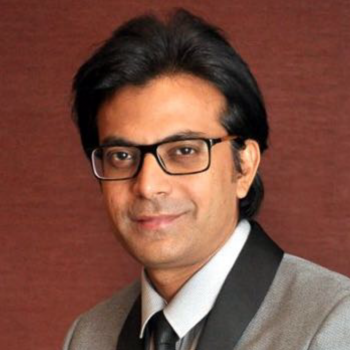 Jaideep is one of the rare breed of entrepreneurs who dared to venture into business directly out of college while doing his Science graduation in 1996. Today his venture, Future Netwings Solutions, is ranked among the fastest growing IT companies in India. It has a formidable force of 100+ technical resources and has been awarded by International Data Group (IDG) the 'Premier 100' IT organizations of India. He has the knack of getting into sunrise business areas and then emerge as a leader with his strong commitment, perseverance and team building skills. His PR skills, pleasing personality and honest approach has helped him build long lasting relationships with leading organisations. Jaideep is an active social activist and a 'Paul Harris Fellow' conferred by Rotary International. Spiritualism is deeply rooted in his system due to the virtues inculcated during his school and college days in Ramkrishna Mission, Narendrapur and now through the teachings of Master Choa Kok Sui's Pranic Healing. This gives him tremendous strength required to grow his business and maintain a work-life balance. He is also a keen sportsman and passionate about cricket.