Headquartered in Kolkata, Future Netwings has made its place among the best Network Services and Support Organizations of India. With a ISO 9001:2015 certified Quality Management System and a motto to provide Service & Support exceeding global standards, our operations are spread across India and Singapore.
As a customer centric organization we maintain a huge stock of spares for quick service turnaround. Additionally, when the industry mostly relies on outsourced resources to carry out the services requiring specialized equipments, the availability of such critical resources in-house has always been a unique advantage with us. No wonder the prestigious clientele we retain with conceit refer us willingly as their favored solutions partner.
Our diverse projects include extensive LAN & WAN infrastructures, Datacenter Setup, Indoor & Outdoor Secure Wi-Fi, Video Conferencing, IT Security, Server & Storage, IP Telephony, IP  Surveillance & Access Control, Smart Infrastructure and Managed IT Services. Behind every project our objective has been International Quality and Standards Adherence.
Continually extend the core IT services business by expanding geographic reach, industry coverage and service capabilities, building or acquiring emerging businesses and adopting or creating new business models and business solutions through continuous innovation and employee satisfaction.
Future Netwings aspires to be a globally recognized and appreciated name in IT Solutions and Services business, pioneering innovations, offering the latest technology, and uncompromised product and service quality, maintaining highest integrity and professionalism, by a dedicated, motivated and skilled workforce reinforced with continuous  training and career growth.
Innovative marketing and direct communication with existing and prospective clients for core business development

Diversification into related business areas with appropriate domain expertise to offer single-window solution to larger audience

Continuous acquisition and retention of talent to maintain edge over competition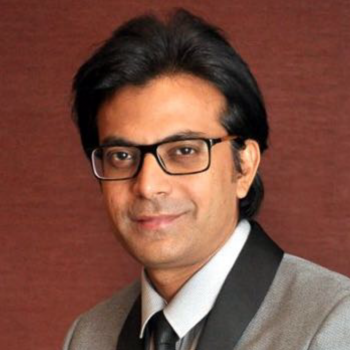 Jaideep is one of the rare breed of entrepreneurs who dared to venture into business directly out of college while doing his Science graduation in 1996. Today his venture, Future Netwings Solutions, is ranked among the fastest growing IT companies in India. It has a formidable force of 100+ technical resources and has been awarded by International Data Group (IDG) the 'Premier 100' IT organizations of India. He has the knack of getting into sunrise business areas and then emerge as a leader with his strong commitment, perseverance and team building skills. His PR skills, pleasing personality and honest approach has helped him build long lasting relationships with leading organisations. Jaideep is an active social activist and a 'Paul Harris Fellow' conferred by Rotary International. Spiritualism is deeply rooted in his system due to the virtues inculcated during his school and college days in Ramkrishna Mission, Narendrapur and now through the teachings of Master Choa Kok Sui's Pranic Healing. This gives him tremendous strength required to grow his business and maintain a work-life balance. He is also a keen sportsman and passionate about cricket.